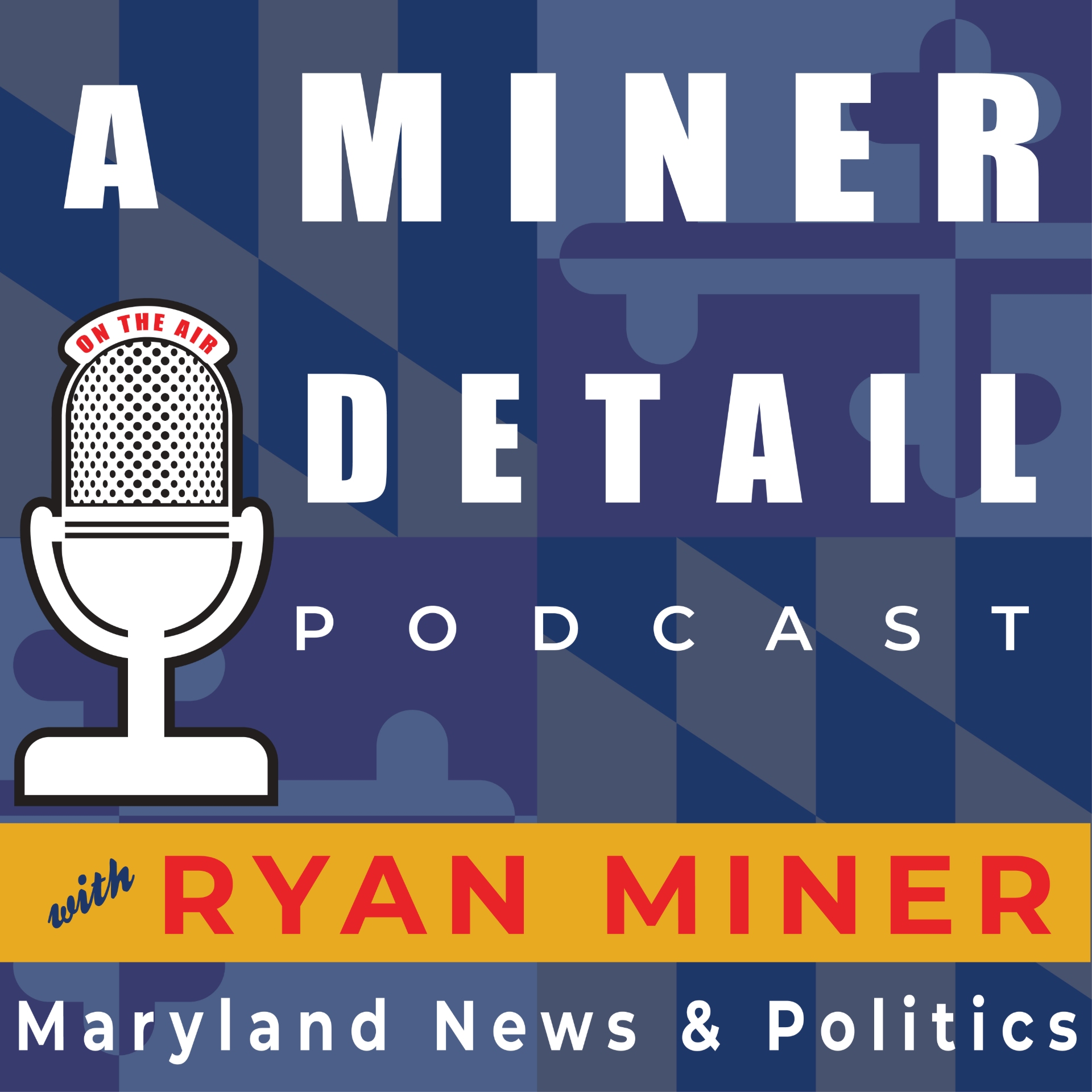 A new Ocean City, Maryland mask declaration could land you a criminal misdemeanor if you fail to comply. PLUS, a number of Eastern Shore state lawmakers and concerned citizens are rallying to save a Maryland State Police medivac unit.
Each weekday, A Miner Detail Editor in Chief Ryan Miner covers two stories tending in Maryland politics and news.
Today is Friday, July 31, 2020.
Are you planning a trip to good ol' Ocean City any time soon amid the coronavirus outbreak?
Pack up your sunscreen and Solarcaine and don't not forget your face mask. Ocean City's mayor, Rick Meehan, mandated that all visitors must wear face masks along the two and one half mile stretch of boardwalk, beginning at 5:00 p.m., Friday, July 31.
If you've five or older, you'll need a mask if you plan to be on the boardwalk any time between 8:00 a.m. until 2:00 a.m. the next day, for at least thirty days.
But what happens if you don't comply? You could face a misdemeanor penalty - but, it's unlikely.
Though there is always that one person in the crowd who acts a fool. Police aren't looking to arrest anyone not wearing a mask - but if you're out of control or belligerent, don't be surprised if you end up before a judge.
What do you think about Ocean City's new mask mandate? Email me at Ryan@AMinerDetail.com.
STORY 2:
Moving up to the mid-shore, a number of Eastern Shore state lawmakers and local residents are fighting to save a State Police medivac unit after Covid-19 has forced across-the-board state budget cuts.
Losing a medivac chopper has raised serious concerns amid locals, who say that the sparsely populated Shore could lose out to wealthier and more politically influential areas west of the Bay.
Coronavirus has wrecked havoc on Maryland's economy. As a result, Maryland's Board of Public Works, by a 2-1 vote, approved $413 million dollars in state cuts for Fiscal Year 2021 on July 22.
Trooper 6 out of Easton, Maryland could be on the chopping block after Maryland Budget Secretary David Brinkley recommended the elimination of one of the six medivac units.
Local lawmakers and county officials believe the loss would be devastating for their communities, especially since Caroline and Queen Anne's Counties are the only two Maryland counties without area hospitals.
State officials and the Emergency Medical Services Board are in the process of conducting a feasibility study to get a better handle the costs of reducing these medivac stations.
That study is expected to be finished sometime in September. ___ • EMAIL A MINER DETAIL: Feedback@AMinerDetail.com.
• EMAIL RYAN: Ryan@AMinerDetail.com. ___ LIKE & SUBSCRIBE TO A MINER DETAIL's SOCIAL MEDIA PAGES
• YOUTUBE: YouTube.com/RyanMiner. • WEBSITE: https://aminerdetail.com/ • TWITTER (Ryan) @RyanRMiner. https://mobile.twitter.com/ryanrminer. • TWITTER (A Miner Detail) @AMinerDetail. https://mobile.twitter.com/aminerdetail • FACEBOOK: @AMinerDetail: https://www.facebook.com/AMinerDetail/. ___ ABOUT RYAN MINER
Ryan Miner is the editor in chief of A Miner Detail, an independent, nonpartisan multimedia online news outlet, featuring Maryland politics and news.
https://aminerdetail.com/about/ ___ ABOUT A MINER DETAIL PODCAST
Ryan Miner is the host of A Miner Detail Podcast, one of Maryland's most informative and entertaining politics and news podcasts.
https://aminerdetail.com/listen-to-a-... ___ SUBSCRIBE & LISTEN TO A MINER DETAIL PODCAST
• iTunes: https://podcasts.apple.com/us/podcast... • Google Podcasts: https://podcasts.google.com/feed/aHR0... • Spotify: https://open.spotify.com/show/0INvlfp... • iHeartRedio: https://www.iheart.com/podcast/269-a-... • TuneIn: https://tunein.com/podcasts/News--Pol...