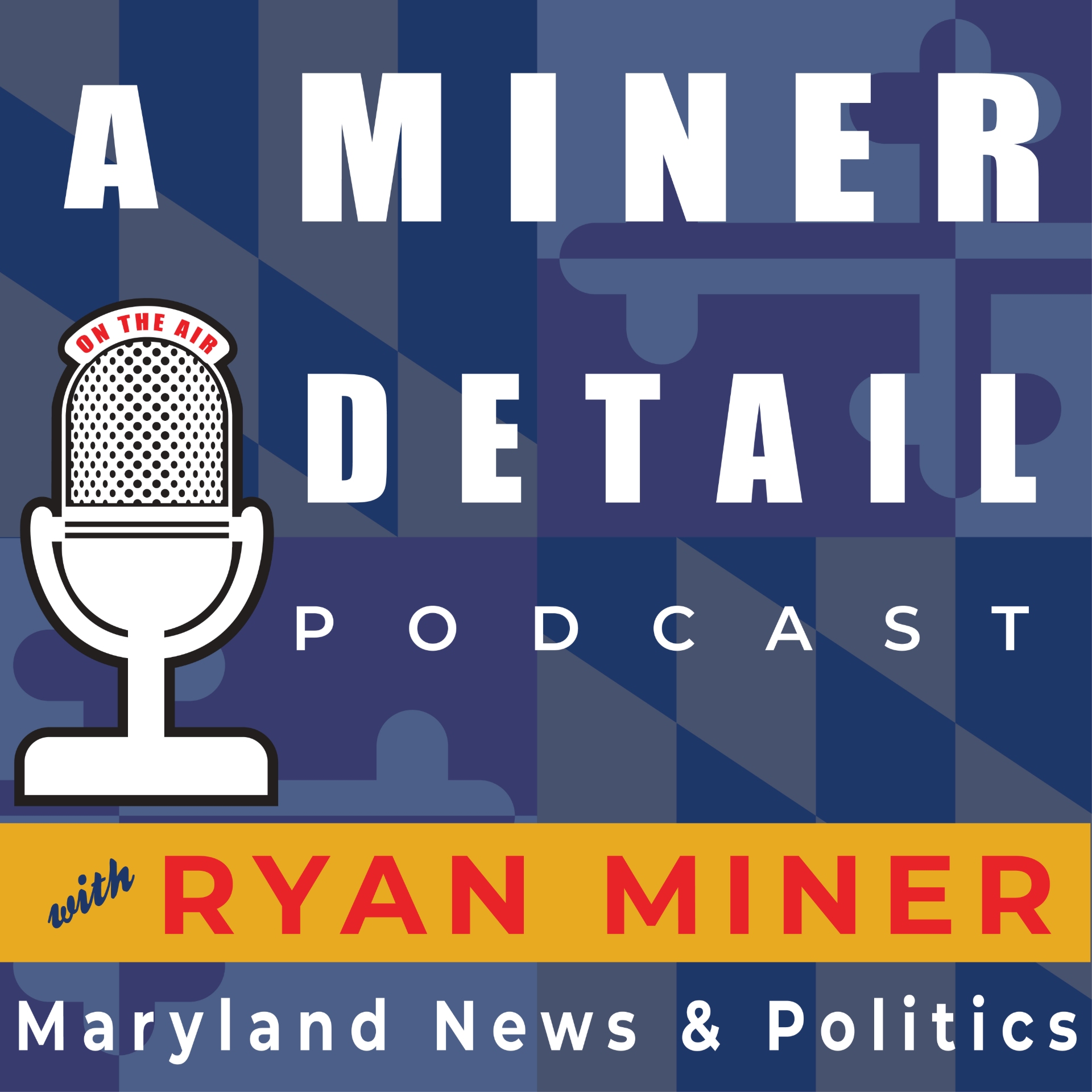 Ryan Miner is the editor in chief of A Miner Detail Podcast and the host of A Miner Detail Podcast, where he reports on Maryland political news.
Here are two stories A Miner Detail Is follow on Monday, July 20, 2020.
Story 1) Montgomery County Executive Marc Elrich (D) pens a letter to the Maryland Department of Transportation requesting additional time for residents to respond to the draft environmental impact statement for the governor's I-270/495 infrastructure overhaul.
Story 2) Maryland Comptroller Peter Franchot (D) wrote a letter to the Prince George's County Council, opposing a measure that would increase county residents' property taxes.
#maryland #mdpolitics #aminerdetail #I270 #I495 #LarryHogan
Email me your feedback: Ryan@AMinerDetail.com. —— Like, share and follow A Miner Detail's YouTube channel: YouTube.com/RyanMiner.
Email Ryan Miner your feedback and questions at Ryan@AMinerDetail.com.
Visit AMinerDetail.com for the latest Maryland News and Politics. — Follow Ryan Miner on Twitter: @RyanRMiner.
https://mobile.twitter.com/ryanrminer.
Following A Miner Detail on Twitter: @AMinerDetail.
https://mobile.twitter.com/aminerdetail
Facebook: @AMinerDetail
Follow A Miner Detail on Facebook: https://www.facebook.com/AMinerDetail/.