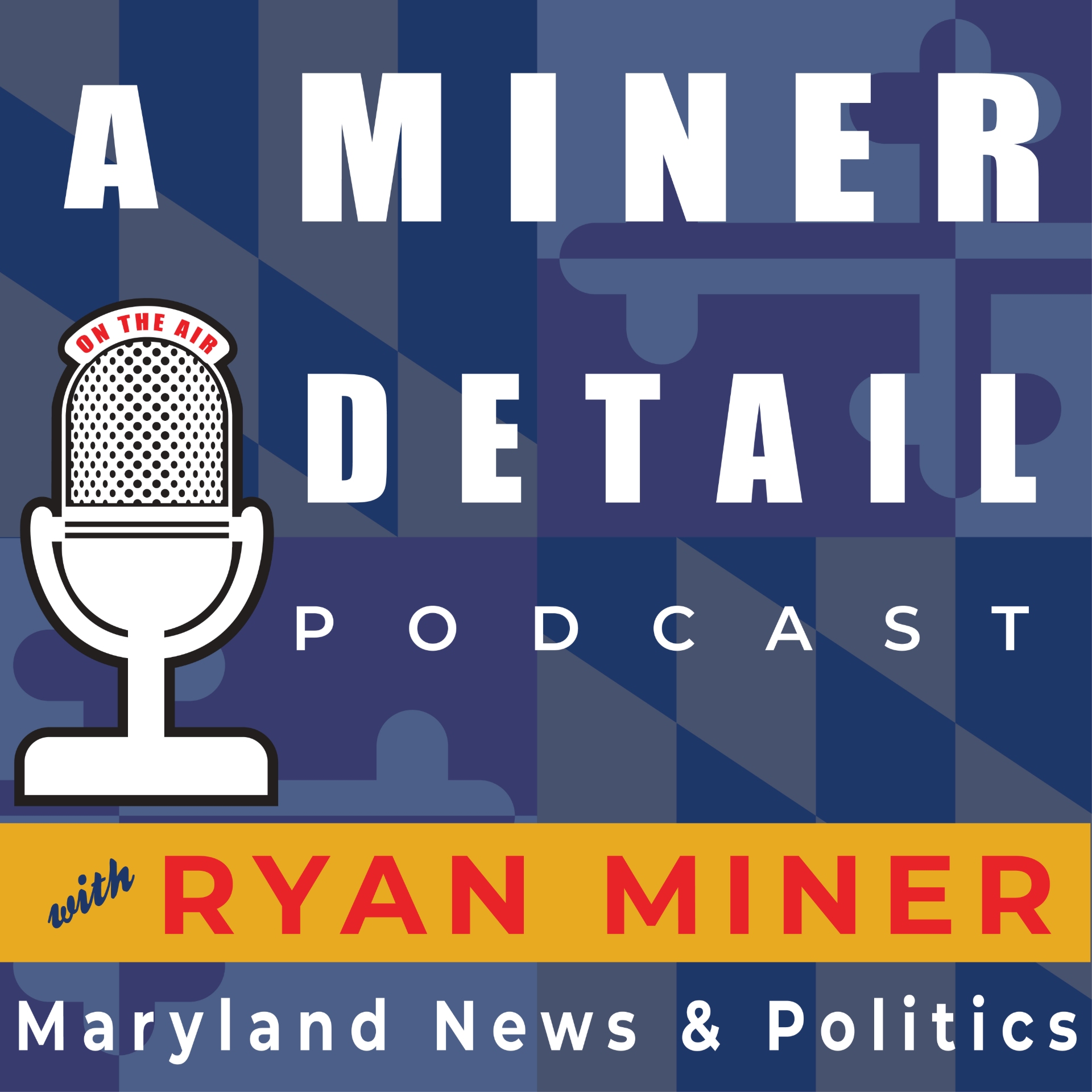 Maryland state Sen. Andrew Serafini (R-Washington County) is resigning his Senate seat on August 1. Montgomery County Chief Administrative Officer Andrew Kleine is still in a job after violating county ethics law.
Each weekday, A Miner Detail covers two trending Maryland news stories.
Today is Thursday, July 30, 2020.
Story 1) Andy Serafini to resign the Maryland State Senate on August 1.
The Washington County Republican Central Committee to appoint Serafini successor.
Senate Republican sources say both the Senate Caucus and Serafini are pushing for Hagerstown Delegate Paul Corderman (R) to fill Serafini's seat over the anti-gay, anti-immigrant Neil C Parrott, who is seeking the 6th District seat.
Story 2) Montgomery County's Chief Administrative Officer, Andrew Kleine, still has a job after violating county ethics law.
Montgomery County MD Council Members have come down hard on Kleine but have stopped short of calling on him to resign.
Marc Elrich for County Executive remains silent.
#Maryland #MarylandNews #MarylandPolitics #AndrewSerafini #MarylandSenate #AndrewKleine ___ • EMAIL A MINER DETAIL: Feedback@AMinerDetail.com.
• EMAIL RYAN: Ryan@AMinerDetail.com. ___ LIKE & SUBSCRIBE TO A MINER DETAIL's SOCIAL MEDIA PAGES
• YOUTUBE: YouTube.com/RyanMiner. • WEBSITE: https://aminerdetail.com/ • TWITTER (Ryan) @RyanRMiner. https://mobile.twitter.com/ryanrminer. • TWITTER (A Miner Detail) @AMinerDetail. https://mobile.twitter.com/aminerdetail • FACEBOOK: @AMinerDetail: https://www.facebook.com/AMinerDetail/. ___ ABOUT RYAN MINER
Ryan Miner is the editor in chief of A Miner Detail, an independent, nonpartisan multimedia online news outlet, featuring Maryland politics and news.
https://aminerdetail.com/about/ ___ ABOUT A MINER DETAIL PODCAST
Ryan Miner is the host of A Miner Detail Podcast, one of Maryland's most informative and entertaining politics and news podcasts.
https://aminerdetail.com/listen-to-a-miner-detail-podcast/ ___ SUBSCRIBE & LISTEN TO A MINER DETAIL PODCAST
• iTunes: https://podcasts.apple.com/us/podcast/a-miner-detail/id966333929?mt=2 • Google Podcasts: https://podcasts.google.com/feed/aHR0cHM6Ly9mZWVkLnBvZGJlYW4uY29tL0FNaW5lckRldGFpbFBvZGNhc3QvZmVlZC54bWw= • Spotify: https://open.spotify.com/show/0INvlfpM9mfX12Ch8WFSVE • iHeartRedio: https://www.iheart.com/podcast/269-a-miner-detail-podcast-62567753/ • TuneIn: https://tunein.com/podcasts/News--Politics-Podcasts/A-Miner-Detail-Podcast-p1023140/