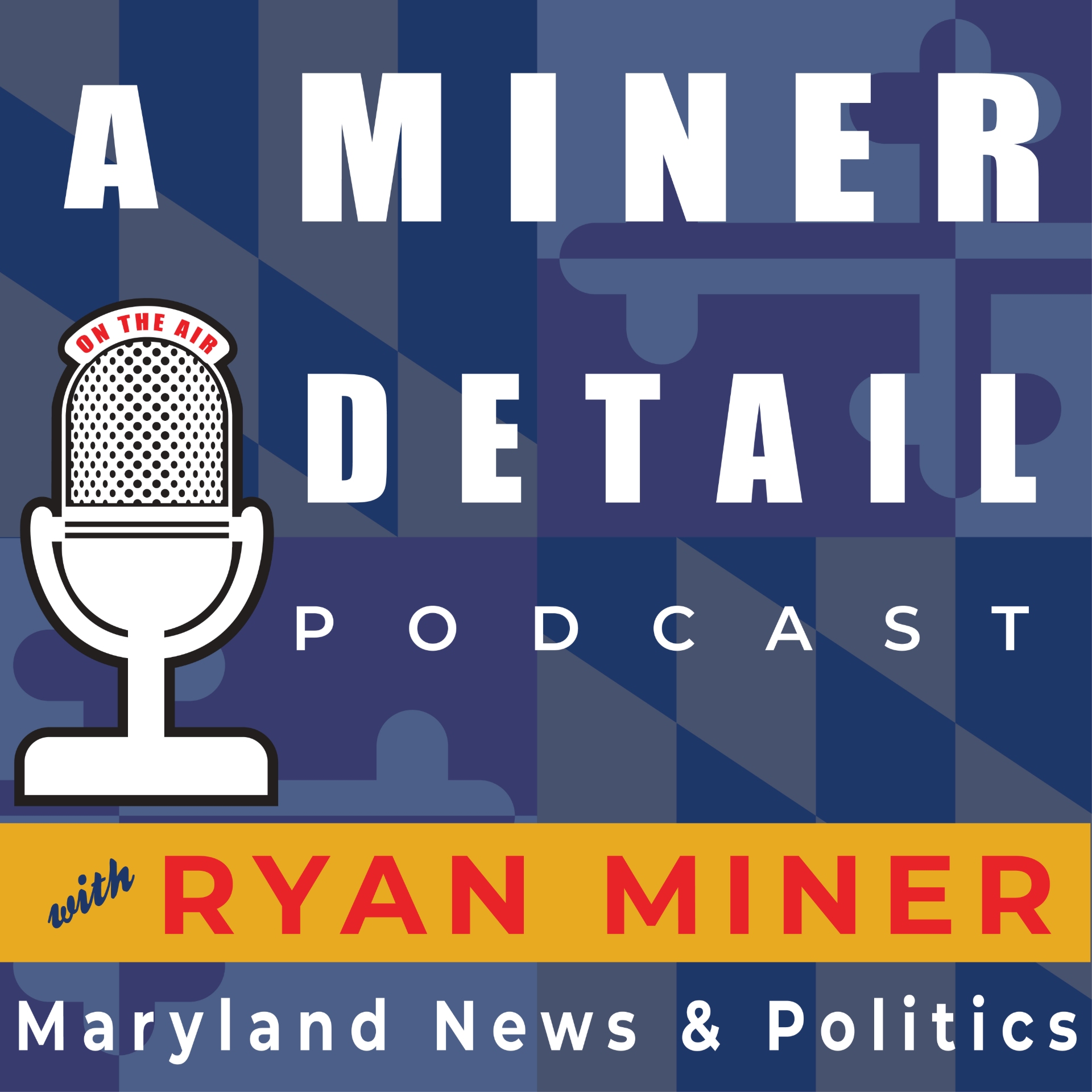 Gov. Larry Hogan announces new masking restrictions and issues a travel advisory for states that are coronavirus hotspots. Plus, Maryland's top health officer Fran Phillips retires - and Maryland isn't ready to move into phrase III of its coronavirus recovery. A judge sentences state Del. Cheryl Glenn (D) to two years in prison.
Each weekday, A Miner Detail covers two trending Maryland news stories.
Today is Wednesday, July 29, 2020.
Story 1) Maryland Gov. Larry Hogan (R) announced today during a press conference that he has expanded his masking order to outside locations across Maryland. Additionally, he issued a new travel advisory. Maryland is putting a pause on moving into phase III of its recovery, and Fran Phillips is retiring.
Story 2) A judge today sentenced former state Del. Cheryl D. Glenn (D) to two years in prison after Glenn pleased guilty in January to wire fraud and bribery.
#Marijuana #Maryland #MarylandNews #cannabis #LarryHogan #Coid19 #FranPhillips #MarylandRecovery ___ • EMAIL A MINER DETAIL: Feedback@AMinerDetail.com.
• EMAIL RYAN: Ryan@AMinerDetail.com. ___ LIKE & SUBSCRIBE TO A MINER DETAIL's SOCIAL MEDIA PAGES
• YOUTUBE: YouTube.com/RyanMiner. • WEBSITE: https://aminerdetail.com/ • TWITTER (Ryan) @RyanRMiner. https://mobile.twitter.com/ryanrminer. • TWITTER (A Miner Detail) @AMinerDetail. https://mobile.twitter.com/aminerdetail • FACEBOOK: @AMinerDetail: https://www.facebook.com/AMinerDetail/. ___ ABOUT RYAN MINER
Ryan Miner is the editor in chief of A Miner Detail, an independent, nonpartisan multimedia online news outlet, featuring Maryland politics and news.
https://aminerdetail.com/about/ ___ ABOUT A MINER DETAIL PODCAST
Ryan Miner is the host of A Miner Detail Podcast, one of Maryland's most informative and entertaining politics and news podcasts.
https://aminerdetail.com/listen-to-a-miner-detail-podcast/ ___ SUBSCRIBE & LISTEN TO A MINER DETAIL PODCAST
• iTunes: https://podcasts.apple.com/us/podcast/a-miner-detail/id966333929?mt=2 • Google Podcasts: https://podcasts.google.com/feed/aHR0cHM6Ly9mZWVkLnBvZGJlYW4uY29tL0FNaW5lckRldGFpbFBvZGNhc3QvZmVlZC54bWw= • Spotify: https://open.spotify.com/show/0INvlfpM9mfX12Ch8WFSVE • iHeartRedio: https://www.iheart.com/podcast/269-a-miner-detail-podcast-62567753/ • TuneIn: https://tunein.com/podcasts/News--Politics-Podcasts/A-Miner-Detail-Podcast-p1023140/